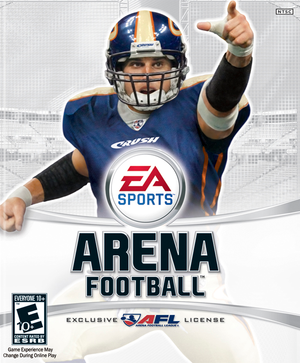 Arena Football is a PlayStation 2 and Xbox video game developed by Electronic Arts (under their EA Sports brand). It was released on February 7, 2006. The cover features quarterback John Dutton, from ArenaBowl XIXs champion team, the Colorado Crush. The game is similar to EA's other simulation football games (NCAA Football and Madden NFL Football), but adopts a style of play that is similar to the faster and more frantic paced Arena game. The game includes all the rules, rosters, and teams for the AFL season.
Ad blocker interference detected!
Wikia is a free-to-use site that makes money from advertising. We have a modified experience for viewers using ad blockers

Wikia is not accessible if you've made further modifications. Remove the custom ad blocker rule(s) and the page will load as expected.