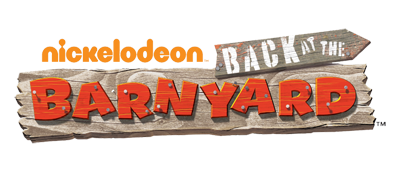 Back at the Barnyard is a Nickelodeon CGI animated show that is a spin-off of the 2006 film Barnyard. The debut series premiered on September 29, 2007 on Nickelodeon. The show is produced by Omation, the animation division of O Entertainment, in association with Nicktoons Studios. The show mainly features pop culture references and parodies for the entertainment of the show. In February 2008, Nickelodeon renewed the show for a second season consisting of 24 episodes. On January 22, 2010, Nickelodeon ordered 16 more episodes extending it to a third season. In March 2011, the show was in hiatus, due to the more recent Omation show "Planet Sheen" pausing production of "Back at the Barnyard" episodes. The hiatus stopped in August 2011 when they announced the remaining episodes will air on Nicktoons starting on September 12, 2011. This is Steve Oedekerk's second animated series for Nickelodeon, as he was one of the executive producers (but not the creator) of The Adventures of Jimmy Neutron: Boy Genius.
Ad blocker interference detected!
Wikia is a free-to-use site that makes money from advertising. We have a modified experience for viewers using ad blockers

Wikia is not accessible if you've made further modifications. Remove the custom ad blocker rule(s) and the page will load as expected.