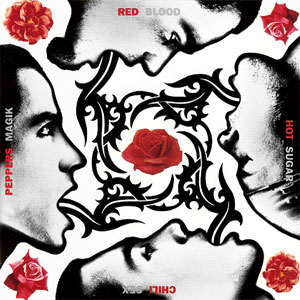 'Blood Sugar Sex Magik is the fifth studio album by American rock band Red Hot Chili Peppers, released on September 24, 1991. Produced by Rick Rubin, it was the band's first record released on Warner Bros. Records. The musical styles of Blood Sugar Sex Magik differed notably from the techniques employed on the Chili Peppers' preceding album, Mother's Milk, and featured little use of heavy metal guitar riffs. The album's subject matter incorporated sexual innuendos and references to drugs and death as well as themes of lust and exuberance.'Peaking at number three on the Billboard 200, the album has sold over 15 million copies worldwide and was the Red Hot Chili Peppers' introduction into worldwide popularity and critical acclaim. Blood Sugar Sex Magik produced an array of hit singles including the hugely successful "Under the Bridge", "Give It Away", "Suck My Kiss", "Breaking the Girl" and "If You Have to Ask". Guitarist John Frusciante quit the band mid-tour in 1992 (until returning in 1998) due to his inability to cope with the album's popularity. Blood Sugar Sex Magik is recognized as an influential and seminal component of the alternative rock explosion in the early 1990s.
Ad blocker interference detected!
Wikia is a free-to-use site that makes money from advertising. We have a modified experience for viewers using ad blockers

Wikia is not accessible if you've made further modifications. Remove the custom ad blocker rule(s) and the page will load as expected.