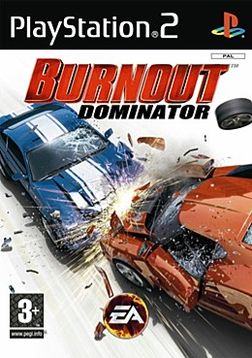 Burnout Dominator is a game in the Burnout series, released for the PlayStation 2 and the PlayStation Portable. The game retains the core gameplay of the series, as players race at top speeds through dozens of World Tour events testing "reckless skill-based" driving techniques.[1] The versions for each platform do not interact with each other.[2]
This is the only Burnout game that was not developed by Criterion Software,[3] and the first Burnout game in the series sinceBurnout 2: Point of Impact to not feature the "Crash Mode". At the time Dominator was being developed, Criterion was busy working on Burnout Paradise and was waiting to re-introduce the mode in a new form for the latter title.[4][5] However, Criterion Software are listed as "the makers of this game" in the game manual and credited as developer on the official Electronic Arts site.[6]
Ad blocker interference detected!
Wikia is a free-to-use site that makes money from advertising. We have a modified experience for viewers using ad blockers

Wikia is not accessible if you've made further modifications. Remove the custom ad blocker rule(s) and the page will load as expected.