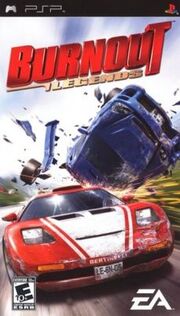 Burnout Legends is a game in the popular Burnout franchise, specifically released for the PlayStation Portable on September 13, 2005, and the Nintendo DS on November 29, 2005. The game features many of the tracks and gameplay modes from the first threeBurnout games, but repackaged for the handheld format. Many of the gameplay modes are similar to Burnout 3: Takedown using some old and new tracks.
Ad blocker interference detected!
Wikia is a free-to-use site that makes money from advertising. We have a modified experience for viewers using ad blockers

Wikia is not accessible if you've made further modifications. Remove the custom ad blocker rule(s) and the page will load as expected.