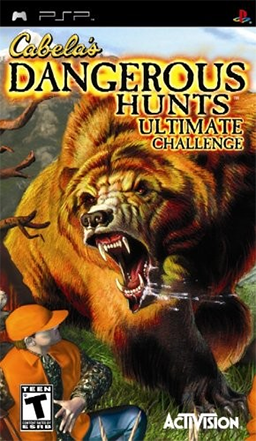 Cabela's Dangerous Hunts: Ultimate Challenge is the first of the Cabela's games to be released on PlayStation Portable. It was co-developed by Sand Grain Studios and FUN Labs and released on April 4, 2006.
The game was published by Activision, in conjunction with hunting supply company Cabela's. This is just Cabela's Dangerous Hunts 2 on a smaller screen with quick action mode.
Ad blocker interference detected!
Wikia is a free-to-use site that makes money from advertising. We have a modified experience for viewers using ad blockers

Wikia is not accessible if you've made further modifications. Remove the custom ad blocker rule(s) and the page will load as expected.