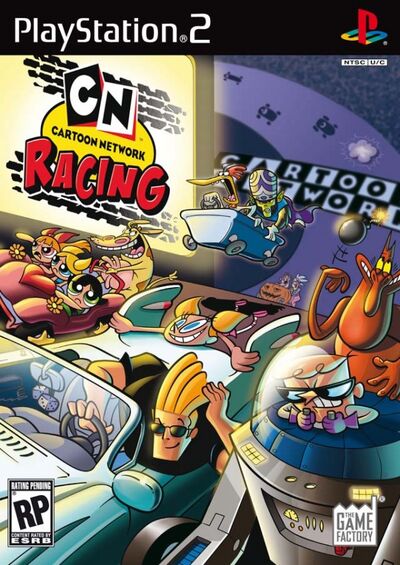 Cartoon Network Racing is a creation of Cartoon Network Interactive, Eutechnyx, Firebrand Games and The Game Factory. It is for the PlayStation 2 and the Nintendo DS.
There are 2 characters you must choose, a driver, who drives a custom kart, and a co-driver, who uses all weapons and has 2 Toon Powers. There are tournaments which players must race a series of races and win with the most points. Battle modes in arenas let two teams battle in different modes and Cartoon Eliminators are endurance races where last kart in each lap is eliminated. The carts have three stats: acceleration, speed and handling if chosen as driver. If co-driver, they have two Toon Powers that fall into four categories: Shield, Attack, Boost and Flight.
Ad blocker interference detected!
Wikia is a free-to-use site that makes money from advertising. We have a modified experience for viewers using ad blockers

Wikia is not accessible if you've made further modifications. Remove the custom ad blocker rule(s) and the page will load as expected.