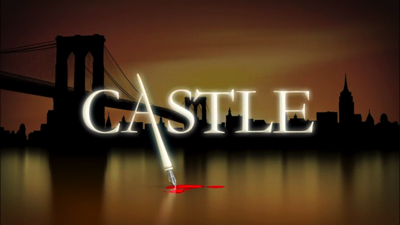 Castle is an American comedy-drama television series broadcast on ABC and produced by ABC Studios. Castle premiered on March 9, 2009, and the final episode of the third season aired on May 16, 2011. On January 10, 2011, Castle was renewed for a fourth season. Season four will premiere on September 19, 2011.
Castle follows Nathan Fillion as Richard Castle, a famous mystery novelist who has killed off his main character in his book series and haswriter's block. He is brought in by the NYPD for questioning regarding a copy-cat murder based on one of his novels. He is intrigued by this new window into crime and murder, and uses his connections to charm his way into shadowing the captivating Detective Kate Beckett, played byStana Katic. Castle decides to use Beckett as the model for the main character of his next book series starring "Nikki Heat". Beckett, an avid reader of Castle's books, initially disapproves of having Castle shadow her on her cases, but later warms up and recognizes Castle as a useful resource in her team's investigations.
Ad blocker interference detected!
Wikia is a free-to-use site that makes money from advertising. We have a modified experience for viewers using ad blockers

Wikia is not accessible if you've made further modifications. Remove the custom ad blocker rule(s) and the page will load as expected.