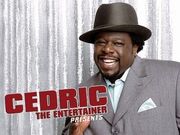 Cedric the Entertainer Presents was an American sketch comedy television series starring Cedric the Entertainer. The series premiered September 18, 2002 on Fox and after the first season, Fox renewed the show for a second season but right before the show aired its second season, Fox canceled the show. The show did get released on DVD. Reruns of the show currently air on TV One.
Ad blocker interference detected!
Wikia is a free-to-use site that makes money from advertising. We have a modified experience for viewers using ad blockers

Wikia is not accessible if you've made further modifications. Remove the custom ad blocker rule(s) and the page will load as expected.