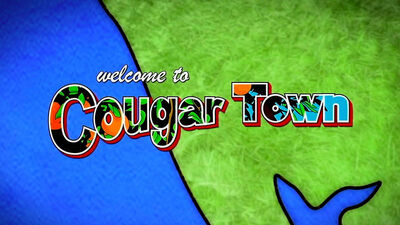 Cougar Town is an American television sitcom that premiered on ABC on September 23, 2009. The series focuses on a recently divorced woman in her forties facing the often humorous challenges, pitfalls and rewards of life's next chapter, along with her son, ex-husband, and friends who together make up her dysfunctional, but supportive and caring extended family. The pilot episode of the show was broadcast after Modern Family and the show currently airs on Wednesday nights at 9:30. ABC officially gave the series a full season pickup on October 8, 2009.[
The show was created by Bill Lawrence and Kevin Biegel and is produced by Doozer (Lawrence's company) and Coquette Productions in association with ABC Studios. Filming for the series takes place at Culver Studios in Culver City, California. The broadcasting of the pilot episode achieved 11.28 million viewers.The second season of Cougar Town premiered on September 22, 2010 with 8.35 million viewers. On January 10, 2011, Cougar Town was renewed for a third season by ABC. The third season premieres in November 2011.
Ad blocker interference detected!
Wikia is a free-to-use site that makes money from advertising. We have a modified experience for viewers using ad blockers

Wikia is not accessible if you've made further modifications. Remove the custom ad blocker rule(s) and the page will load as expected.