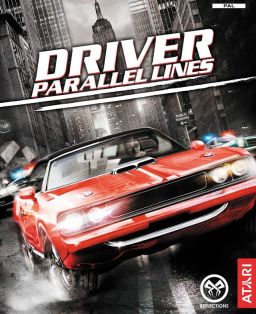 Driver: Parallel Lines is the fourth video game in the Driver series. The game was released in March 2006 on the PlayStation 2 and Xbox by Atari, Wii[1] and Microsoft Windows in June 2007 by Ubisoft.[2] Diverging from previous Driver games, Parallel Lines takes place in just one city, New York, instead of multiple cities, but in the middle of the story the eras of the city - 1978 and 2006 - are changed. Due to the underwhelming performance of Driv3r, particularly the often-derided on-foot sections, Parallel Lines returns to the formula used in earlier games in the series, focusing on driving, although shooting remains in the game. The game was received better by critics than the last game, though did receive some criticism.[3] This is the first game of the Driver series that does not follow undercover cop Tanner.
Ad blocker interference detected!
Wikia is a free-to-use site that makes money from advertising. We have a modified experience for viewers using ad blockers

Wikia is not accessible if you've made further modifications. Remove the custom ad blocker rule(s) and the page will load as expected.