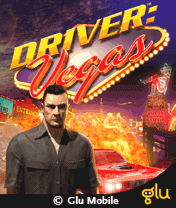 Driver: Vegas is a mobile phone game developed by Gameloft and GLU Mobile that occurs after the events of Driv3r. The game is non-canon and not a part of the main series.The storyline of Driver Vegas happens after the ending of Driv3r, with Tanner in the emergency room. His heart has been jumpstarted, and he decides to go after Jericho, the criminal he failed to kill in Driv3r. To do this he must travel to Las Vegas, Nevada.
Ad blocker interference detected!
Wikia is a free-to-use site that makes money from advertising. We have a modified experience for viewers using ad blockers

Wikia is not accessible if you've made further modifications. Remove the custom ad blocker rule(s) and the page will load as expected.