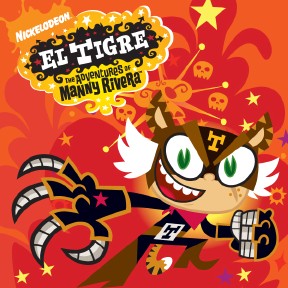 El Tigre: The Adventures of Manny Rivera is Nickelodeon's first ever flash animation series produced for Nickelodeon and Nicktoons Network. The first screening of the show was on January 19, 2007 in the first ever Nickelodeon Creative Summit held in San Juan, Puerto Rico as a special treat for the 60 exclusive attendees (The Summit was led by 4 of the main branches of Nickelodeon). Later sneak peeks aired on February 19, with the series television debut on March 3, 2007 for both networks. It premiered on YTV on May 4, 2007. The entire series is available on iTunes as Season 1, and is also available on the "PlayStation Network" Store.
Ad blocker interference detected!
Wikia is a free-to-use site that makes money from advertising. We have a modified experience for viewers using ad blockers

Wikia is not accessible if you've made further modifications. Remove the custom ad blocker rule(s) and the page will load as expected.