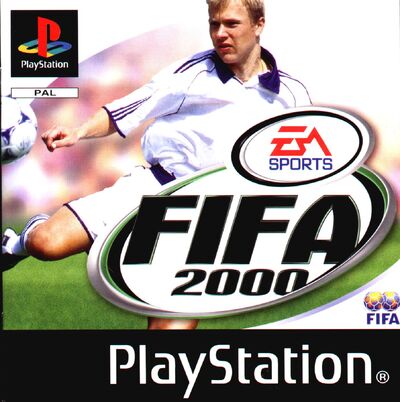 A Nintendo 64 beta version of FIFA 2000 exists though the game was not officially released for this platform. This version of the FIFA series contained over 40 "classic" teams, so that gamers could play as retired football legends.
It marked the introduction of Major League Soccer, replacing the fictitious "American" league previously included, as well as national leagues from Denmark, Greece, Israel, Norwayand Turkey (though Galatasaray S.K. is not present in the game).
The game features over 40 national sides, fully integrated seasons, set piece selections, increased physical contact, new facial animations, shielding ability and tougher tackling.
The game received mixed reviews due to its cartoonish graphic engine and shallow gameplay, a brand new engine was implemented in an attempt to give more "emotion" to the 3d player models. The game was generally considered to be much inferior than its rival, ISS Pro Evolution Soccer.
The opening video for FIFA 2000 features Sol Campbell performing motion capture duties for the game, then having his likeness computer-generated to play against a retro side from 1904 - the year of the inauguration of FIFA. The game also included Port Vale, the club supported by Williams, in the "Rest of the World" section.
Ad blocker interference detected!
Wikia is a free-to-use site that makes money from advertising. We have a modified experience for viewers using ad blockers

Wikia is not accessible if you've made further modifications. Remove the custom ad blocker rule(s) and the page will load as expected.