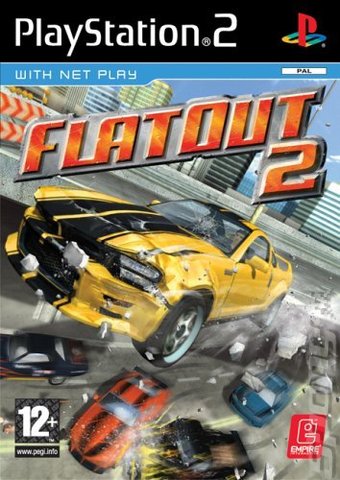 FlatOut 2 is a racing video game developed by Bugbear Entertainment and published by Empire Interactive and Vivendi Universal Games. It is the sequel to the 2004-2005 release FlatOut.
This game is themed more on the street racing/import tuner scene than its predecessor. Another notable change is the tire grip; players can now take more control of their car, worrying less about skidding in tight turns. The game has three car classes: derby, race and street.
It was first released in Russia on June 29, 2006, then in Europe on June 30, 2006. The North American version was released August 1, 2006.
On October 3, 2008, A Mac OS X version was released by Virtual Programming.
Ad blocker interference detected!
Wikia is a free-to-use site that makes money from advertising. We have a modified experience for viewers using ad blockers

Wikia is not accessible if you've made further modifications. Remove the custom ad blocker rule(s) and the page will load as expected.