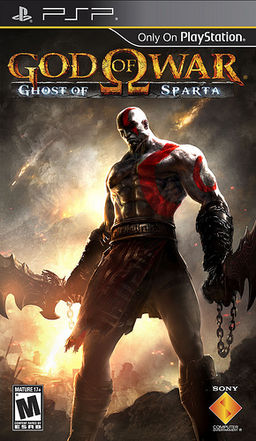 God of War: Ghost of Sparta is an action-adventure game developed by Ready at Dawn and SCE Santa Monica Studio. It was first released by Sony Computer Entertainment for the PlayStation Portable handheld video game console in November 2010. It is the sixth installment in the God of War series and the second for the platform. Ghost of Sparta was remastered and released in September 2011 as part of the God of War: Origins Collection for the PlayStation 3.
Loosely based on Greek mythology, God of War: Ghost of Sparta is chronologically the fourth chapter in the series, and forms part of a saga with vengeance as a central theme. The game focuses on protagonist Kratos, now the God of War, who is haunted by the visions of his mortal past and decides to explore his origins.
Ad blocker interference detected!
Wikia is a free-to-use site that makes money from advertising. We have a modified experience for viewers using ad blockers

Wikia is not accessible if you've made further modifications. Remove the custom ad blocker rule(s) and the page will load as expected.