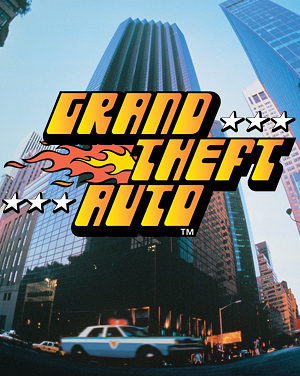 Grand Theft Auto (abbreviated as GTA) is a 1997 action-adventure video game created by British games developer DMA Design (now Rockstar North) and published by BMG Interactive. The game allows the player to take on the role of a criminal who can roam freely around a big city. Various missions are set for completion, such as bank robberies, assassinations, and other crimes. It is the first in the Grand Theft Auto series that has thus far spanned ten standalone games, and three expansion packs. The game was originally intended to be named "Race N Chase" and was nearly cancelled due to production issues. An original design document dated 22 March 1995 was posted online by Mike Dailly. GTA was succeeded by Grand Theft Auto 2 and both games were made available as a free download by Rockstar Games on their website in 2004.The game was made available on Steam on January 4, 2008.
Ad blocker interference detected!
Wikia is a free-to-use site that makes money from advertising. We have a modified experience for viewers using ad blockers

Wikia is not accessible if you've made further modifications. Remove the custom ad blocker rule(s) and the page will load as expected.