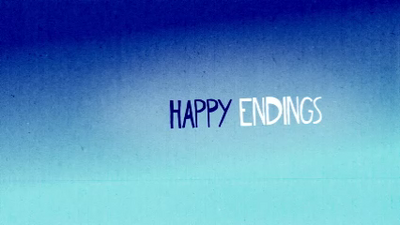 Happy Endings is an American television series for the ABC network. The single-camera ensemble comedy premiered on April 13, 2011, as amidseason replacement, with a one-hour premiere of two back-to-back episodes starting at 9:30 pm ET/PT. In the weeks that followed, the show continued to air back-to-back episodes that began airing at 10:00 pm ET/PT.
On May 13, 2011, the show was renewed for a second season.
The series revolves around the lives of a group of friends, living in Chicago, whose group is rocked when the couple that brought them together, Alex and Dave, break up. This leaves the rest of the group (Max, Brad, Jane, and Penny) in an awkward position of either trying to stay together as friends or having to choose sides.
Alex and Dave decide to stay friends, but there are many more complications down the road.
Ad blocker interference detected!
Wikia is a free-to-use site that makes money from advertising. We have a modified experience for viewers using ad blockers

Wikia is not accessible if you've made further modifications. Remove the custom ad blocker rule(s) and the page will load as expected.