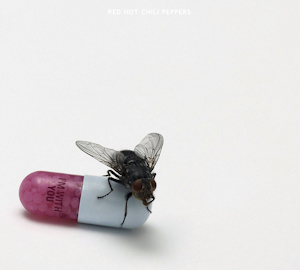 I'm with You is the tenth studio album by Red Hot Chili Peppers. The album was released by Warner Bros. Records on August 26, 2011 in several countries and on August 29 in the US, a day earlier than originally planned. The album made its debut at number one in seventeen different countries including the United Kingdom while reaching number two in the United States and Canada.Produced by Rick Rubin, it is the band's first studio album to feature guitarist Josh Klinghoffer, following the departure of John Frusciante in 2009, and is their first since Stadium Arcadium in 2006, marking the longest gap, to date, between Red Hot Chili Peppers' studio albums. The album has so far produced two singles including the number one hit, The Adventures of Rain Dance Maggie and Monarchy of Roses, which is due for release on November 14, 2011.Regarding the album, vocalist Anthony Kiedis noted, "there is no question – this is a beginning," with drummer Chad Smith stating, "this is a new band. Same name, but it's a new band."The band's official site held a global listening party on August 22, 2011 where they streamed the entire album. Various radio stations throughout the world began playing tracks on the same date leading up to the album's release. The full album was also made available to stream for free on the iTunes Store.
Ad blocker interference detected!
Wikia is a free-to-use site that makes money from advertising. We have a modified experience for viewers using ad blockers

Wikia is not accessible if you've made further modifications. Remove the custom ad blocker rule(s) and the page will load as expected.