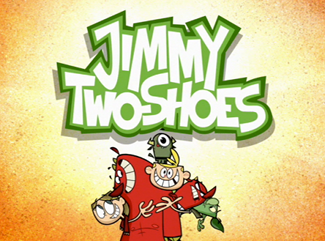 Jimmy Two-Shoes (popularly known as JTS; known in Eastern Europe, Spain and Germany as Jimmy Cool and in Italy as Jimmy Jimmy) is an American-Canadian animated television series. It airs on Disney XD in the United Kingdom, Disney XD in the USA, and Teletoon in Canada. The series centers around the exploits of the happy-go-lucky titular character Jimmy, who lives in Miseryville, a miserable town filled with monsters and demon-like creatures. The series was created by Edward Kay and Sean Scott. The series is rated G in Canada and TV-Y7 in the United States.
Ad blocker interference detected!
Wikia is a free-to-use site that makes money from advertising. We have a modified experience for viewers using ad blockers

Wikia is not accessible if you've made further modifications. Remove the custom ad blocker rule(s) and the page will load as expected.