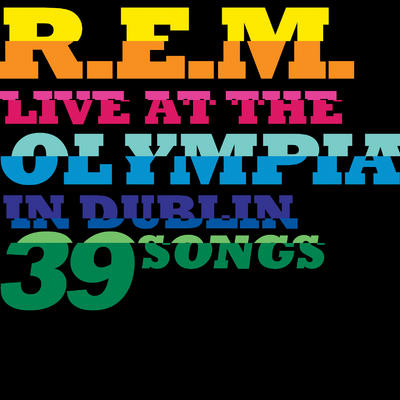 Live at The Olympia is a live album by American alternative rock band R.E.M.. It is a recording of five-night residency the band held at Dublin, Ireland's Olympia Theatre between June 30 and July 5, 2007, and released on October 27, 2009. In this series of "working rehearsals" many songs on Accelerate were debuted, with many of them still as works in progress. The album is a two-CD release, and contains a total of 39 songs. In addition, a DVD with a documentary entitled This Is Not a Show directed by Vincent Moon is included. A special edition box set containing the album on 4 LPs as well as the two CDs and the DVD is also available.To promote the album, R.E.M.'s Dublin website has full streaming clips of "Driver 8", "I've Been High", and "Harborcoat", along with videos for "Living Well Is the Best Revenge" and clips from the Reckoning EP. The video for "Drive" is available on R.E.M.'s Myspace page. On October 22, 2009, National Public Radio began streaming the entire album for free.As with R.E.M.'s first live album—R.E.M. Live—Live at The Olympia was also recorded in Dublin, Ireland.
Ad blocker interference detected!
Wikia is a free-to-use site that makes money from advertising. We have a modified experience for viewers using ad blockers

Wikia is not accessible if you've made further modifications. Remove the custom ad blocker rule(s) and the page will load as expected.