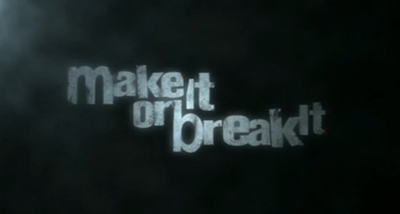 Make It or Break It is an American television drama series that focuses on the lives of teen gymnasts who strive to make it to the Olympic Games. It premiered on ABC Family on June 22, 2009, with 2.5 million viewers. The show was picked up for an additional 10 episodes on July 27, 2009, which started airing on January 4, 2010, bringing the number of episodes in the first season to 20. In January 2010, the show was renewed for a second season, which premiered on June 28, 2010 at 10PM. Starting on July 13, new episodes aired following Pretty Little Liars. Internationally, the show airs on E4 in the United Kingdom,Cafe in India, FOX8 in Australia and on TV2 in New Zealand. The show's second season resumed after a six-month hiatus on March 28, 2011. The series was renewed for a third season on September 16, 2011.
Make It or Break It was created by Holly Sorensen who, along with Paul Stupin and John Ziffren, serve as the show's executive producers.
Ad blocker interference detected!
Wikia is a free-to-use site that makes money from advertising. We have a modified experience for viewers using ad blockers

Wikia is not accessible if you've made further modifications. Remove the custom ad blocker rule(s) and the page will load as expected.