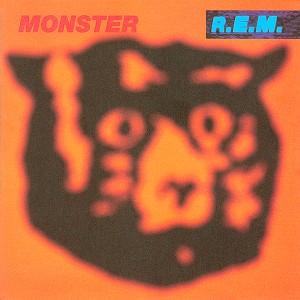 Monster is the ninth studio album by the American alternative rock band R.E.M., released in 1994 on Warner Bros. Records. Co-produced by the band and Scott Litt, Monster was an intentional stylistic shift from the group's preceding albums, Out of Time (1991) and Automatic for the People (1992), consisting of loud, distorted guitar tones and simple song arrangements. Singer Michael Stipe's lyrics dealt with the nature of celebrity, which he sang while assuming various characters. Led by the single "What's the Frequency, Kenneth?", Monster debuted at number one in both the United States and the United Kingdom. The band promoted the record with its first concert tour since 1989.
Ad blocker interference detected!
Wikia is a free-to-use site that makes money from advertising. We have a modified experience for viewers using ad blockers

Wikia is not accessible if you've made further modifications. Remove the custom ad blocker rule(s) and the page will load as expected.