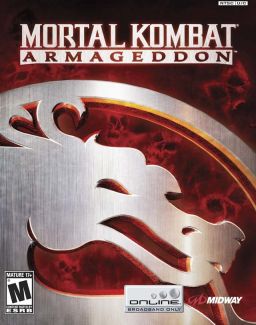 Mortal Kombat: Armageddon is the seventh game in the Mortal Kombat fighting game series. The PlayStation 2 version was released in stores on October 11, 2006 while the Xbox version was released on the October 16, with a Wii version released on May 29, 2007 in North America.
The game was not released on the Xbox in PAL territories.[2] This game is the last Mortal Kombat for the sixth generation game consoles PlayStation 2 and Xbox, and the first for the seventh generation console on the Wii. It was later released in as part of theMortal Kombat Kollection on September 29, 2008 for the PlayStation 2. Armageddon is chronologically the final chapter in the original Mortal Kombat storyline.
Ad blocker interference detected!
Wikia is a free-to-use site that makes money from advertising. We have a modified experience for viewers using ad blockers

Wikia is not accessible if you've made further modifications. Remove the custom ad blocker rule(s) and the page will load as expected.