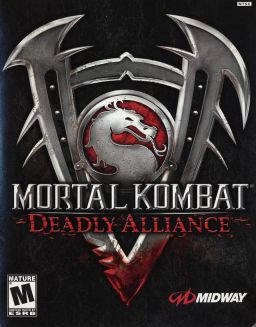 Mortal Kombat: Deadly Alliance, originally known as Mortal Kombat V: Vengeance or simply Mortal Kombat 5, is a fighting game developed and published by Midway for the Xbox, PlayStation 2, Nintendo GameCube, and Game Boy Advance. It is chronologically the fifth in the Mortal Kombat series.
The game focuses on the alliance between sorcerers Quan Chi and Shang Tsung and their schemes to revive an ancient army and control Outworld. Deadly Alliance was the first all-new Mortal Kombat fighting game produced exclusively for home consoles, with no preceding arcade release. The game's tagline was "A Fight So Brutal - So Evil - So Deadly".[1]
Ad blocker interference detected!
Wikia is a free-to-use site that makes money from advertising. We have a modified experience for viewers using ad blockers

Wikia is not accessible if you've made further modifications. Remove the custom ad blocker rule(s) and the page will load as expected.