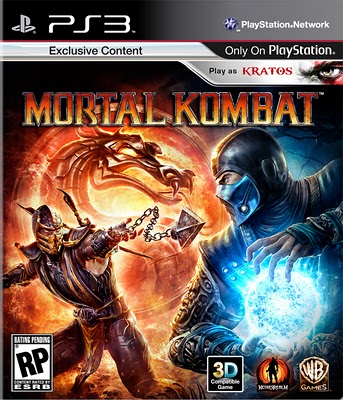 Mortal Kombat (commonly known as Mortal Kombat 2011 or Mortal Kombat 9) is a 2D fighting game with 3D graphics (2.5D) and the ninth main installment in the Mortal Kombat series. It was developed by NetherRealm Studios (formerly known as Midway Studios) and published exclusively under the Warner Bros. Interactive Entertainment label. The game was released for thePlayStation 3 and Xbox 360 systems on April 19, 2011 in North America, and on April 21 in Europe. A PlayStation Vita port was released on May 1, 2012 in North America and on May 4, 2012 in Europe.
Although set directly after Mortal Kombat: Armageddon, the game focuses on the earliest period in the Mortal Kombat series, the trilogy Mortal Kombat, Mortal Kombat II, and Mortal Kombat 3. The storyline involves Raiden attempting to change the present by contacting his former self as he faces defeat at the hands of Shao Kahn. Upon release, Mortal Kombat received positive reviews achieving an aggregated score of 85 out of 100 at Metacritic. The game is currently banned in Australia due to "extreme violence" and indexed in Germany due to "drastic representations of violence".[4]
Ad blocker interference detected!
Wikia is a free-to-use site that makes money from advertising. We have a modified experience for viewers using ad blockers

Wikia is not accessible if you've made further modifications. Remove the custom ad blocker rule(s) and the page will load as expected.