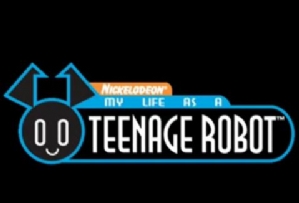 My Life as a Teenage Robot is an American animated television series, created by Rob Renzetti for Nickelodeon. The series follows the adventures of XJ-9, better known as Jenny Wakeman, a female robot designed to protect Earth, who is excessively addicted to teen-related activities, which are almost always interrupted by Nora Wakeman, her creator. Of the three ideas Renzetti chose, he conceived the series unusually, and hired a small team to make "My Neighbor was a Teenage Robot", the short that the series originally came from the second season of Frederator's cartoon shorts incubator, Oh Yeah! Cartoons in 1999. The series, a Frederator Studios production executively produced by Renzetti and Fred Seibert, sparked deadline delays. Portions of the production and development on the series led to changing the designs of the characters from the short, including Tuck's baseball cap being removed. Eventually, several incarnations of the look of its design were made. A background artist, a background designer, Alex Kirwan, and a few other people worked for the series. Apparently inspired by Otto Soglow's classic comic strip The Little King, the series shares the strip's trademark thin-line circular drawing style, exaggerated body forms, and abstract art-deco backgrounds. Nickelodeon debuted the series by airing the first episode of My Life as a Teenage Robot on August 1, 2003 at 8:30 PM. Despite being released to critical success, the series was a ratings disappointment. After the series was cancelled, later episodes of the series were airing as "never before seen episodes" on Nicktoons Network since October 4, 2008. The series is distributed outside the United States by the Canadian animation studio, Nelvana Limited, and ended on May 2, 2009
Ad blocker interference detected!
Wikia is a free-to-use site that makes money from advertising. We have a modified experience for viewers using ad blockers

Wikia is not accessible if you've made further modifications. Remove the custom ad blocker rule(s) and the page will load as expected.