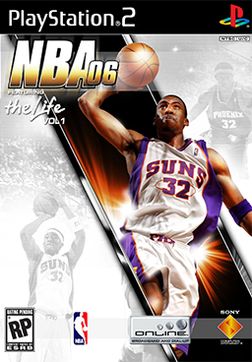 NBA '06: Featuring the Life Vol. 1 is a basketball video game which was released on October 4, 2005 for the PSP and November 1, 2005 on PlayStation 2. It is the 1st installment of the NBA: Featuring the Life series by Sony Computer Entertainment. The product features Phoenix Suns power forward/center Amar'e Stoudemire on the cover. You may also compete in a new feature the PlayStation's Skills challenge. Not in any other NBA games.
Ad blocker interference detected!
Wikia is a free-to-use site that makes money from advertising. We have a modified experience for viewers using ad blockers

Wikia is not accessible if you've made further modifications. Remove the custom ad blocker rule(s) and the page will load as expected.