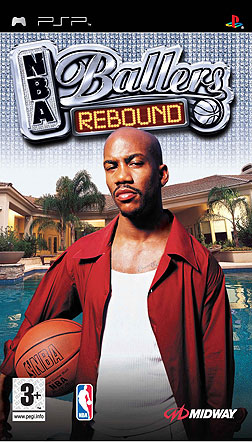 NBA Ballers: Rebound is a PlayStation Portable title from Midway Games it comes from a long line of one on one arcade basketball action series NBA Ballers. In this game you play one on one matches against other ballers to gain points which you can use to buy cars, bling, clothes etc. The games are best of three rounds and each round is to eleven points.
Ad blocker interference detected!
Wikia is a free-to-use site that makes money from advertising. We have a modified experience for viewers using ad blockers

Wikia is not accessible if you've made further modifications. Remove the custom ad blocker rule(s) and the page will load as expected.