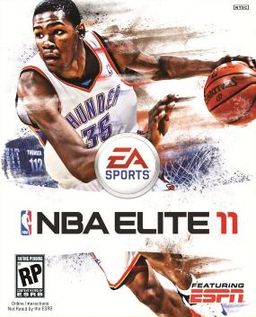 NBA Elite 11 is a mobile basketball video game released by Electronic Arts (EA) for iOS.[2] It is the only installment in the NBA Elite series that was intended to succeed EA's NBA Live series.
A release of the game for the PlayStation 3 and Xbox 360 was scheduled for October 5, 2010, but was delayed until March 31, 2011 due to "concerns about gameplay polish".[3] Previously, a download code for NBA Jam was to be included with copies of Xbox 360 and PS3 versions of NBA Elite 11, but NBA Jam was subsequently released as a standalone game for both systems and the Wii.[4]
Ad blocker interference detected!
Wikia is a free-to-use site that makes money from advertising. We have a modified experience for viewers using ad blockers

Wikia is not accessible if you've made further modifications. Remove the custom ad blocker rule(s) and the page will load as expected.