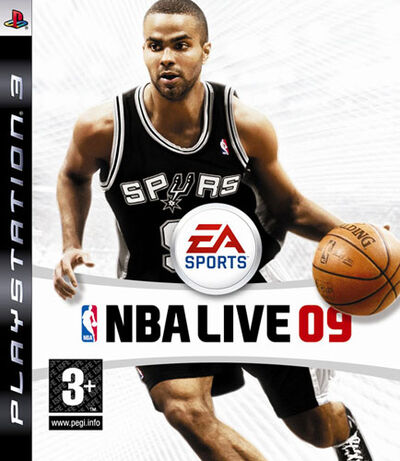 NBA Live 09 is the 2008 installment in the NBA Live series, developed and published by Electronic Arts. The original release date was October 7, 2008. The game features Tony Parker of the San Antonio Spurs on the cover in most markets (this is Parker's second appearance on the cover, Parker also appeared on the French version of NBA Live 07. The Wii version of the game, developed by HB Studios, is titled NBA Live 09 All-Play and launched under EA Sports' new All-Play brand exclusive to the platform. This was the last NBA Live game released for the PlayStation 2 and the Nintendo Wii.
While Parker appears on the cover in the US and most international markets, some international versions feature players from those areas:
Ad blocker interference detected!
Wikia is a free-to-use site that makes money from advertising. We have a modified experience for viewers using ad blockers

Wikia is not accessible if you've made further modifications. Remove the custom ad blocker rule(s) and the page will load as expected.