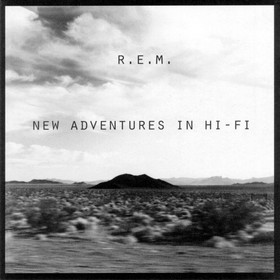 New Adventures in Hi-Fi is the tenth studio album by the American alternative rock band R.E.M. It was their fifth major label release for Warner Bros. Records, released on September 9, 1996, in Europe and Australia and the following day in the United States. New Adventures in Hi-Fi was the last album recorded with founding member Bill Berry (who left the band amicably the following year), original manager Jefferson Holt, and long-time producer Scott Litt.
Ad blocker interference detected!
Wikia is a free-to-use site that makes money from advertising. We have a modified experience for viewers using ad blockers

Wikia is not accessible if you've made further modifications. Remove the custom ad blocker rule(s) and the page will load as expected.