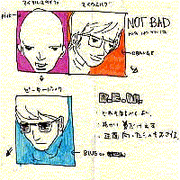 Not Bad for No Tour is a promotional EP by rock band R.E.M.. Marketed to radio stations around the same time as R.E.M.'s Reveal, it contained audio versions of six songs, four of which appeared in original form on Reveal, as well as video of six songs, five being performed live.Hundreds of copies were given away by Chicago radio station WXRT.
Ad blocker interference detected!
Wikia is a free-to-use site that makes money from advertising. We have a modified experience for viewers using ad blockers

Wikia is not accessible if you've made further modifications. Remove the custom ad blocker rule(s) and the page will load as expected.