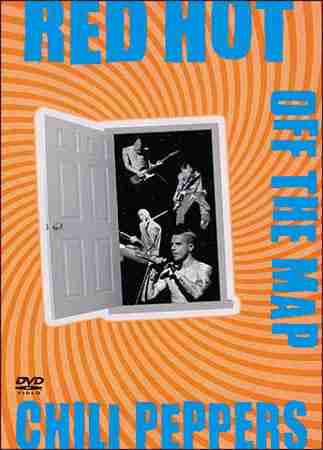 Off the Map is a VHS and DVD released by the American alternative rock band Red Hot Chili Peppers in 2001, two years following the release of their seventh studio album, Californication. The video runs as a full concert but is edited to include parts from various concerts performed as part of the album's tour, from 1999 through to sometime in 2000.One song, "What Is Soul", was written earlier by George Clinton of Funkadelic and was released in 2002 as a B-side on the single "By The Way". Although the lyrics are the similar to the original Funkadelic song, the riff played by Flea and John Frusciante is from another Funkadelic song "Mommy, Whats A Funkadelic?". A cover of the Iggy Pop and The Stooges song "Search and Destroy" is included on the DVD as a bonus track.
Ad blocker interference detected!
Wikia is a free-to-use site that makes money from advertising. We have a modified experience for viewers using ad blockers

Wikia is not accessible if you've made further modifications. Remove the custom ad blocker rule(s) and the page will load as expected.