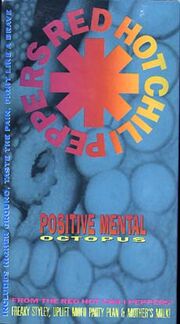 Positive Mental Octopus is a music video compilation from the alternative rock band Red Hot Chili Peppers and was released in 1990 by EMI. The compilation was only released on VHS and is now out of print though all of the music videos were released two years later on the What Hits!? compilation.'''''The release was given the 18 certificate by the British Board of Film Classification.
Ad blocker interference detected!
Wikia is a free-to-use site that makes money from advertising. We have a modified experience for viewers using ad blockers

Wikia is not accessible if you've made further modifications. Remove the custom ad blocker rule(s) and the page will load as expected.