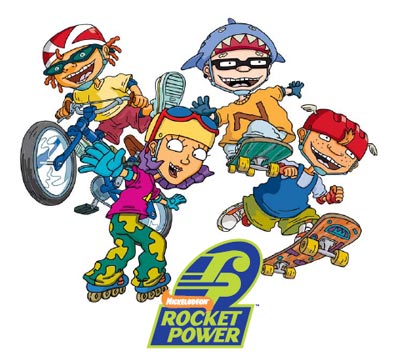 Rocket Power is an American animated television series that aired on Nickelodeon.
Rocket Power involves the daily situations of a group of best friends named Oswald "Otto" Rocket, Regina "Reggie" Rocket, Maurice "Twister" Rodriguez, and Sam "Squid" Dullard, as they live in the fictional town of Ocean Shores, California, a beach front city based on Oceanside, California.
It originally aired on Nickelodeon from 1999 to 2004. As part of the Nick on CBS block, it aired on CBS from 2002 to 2005. Nick GAS aired the series for a short time, and teen network The N aired the series starting in 2006 until 2009. Rocket Power currently airs on Nicktoons, and, although it premiered only a few months before the new millennium, has recently been announced to air on TeenNick as part of their The '90s Are All That block.
Ad blocker interference detected!
Wikia is a free-to-use site that makes money from advertising. We have a modified experience for viewers using ad blockers

Wikia is not accessible if you've made further modifications. Remove the custom ad blocker rule(s) and the page will load as expected.