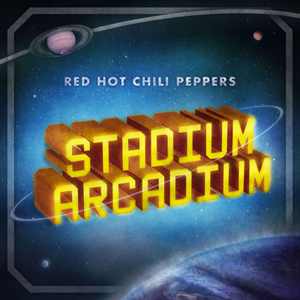 Stadium Arcadium is the ninth studio album by American rock band Red Hot Chili Peppers. The album was released on May 9, 2006, on Warner Bros. Records. The album produced five singles: "Dani California", "Tell Me Baby", "Snow (Hey Oh)", "Desecration Smile", and "Hump de Bump". In the U.S., Stadium Arcadium became the band's first ever number one selling album of their entire career. According to the band's vocalist Anthony Kiedis, Stadium Arcadium was originally scheduled to be a trilogy of albums each released six months apart, but was eventually condensed into a double album. The album is also the group's last to feature guitarist John Frusciante, who confirmed his departure from the band in 2009.The album was critically praised for integrating musical styles from several aspects of the band's career. The album gained the band seven Grammy Award nominations in 2007 including an award for Best Rock Album and one for Best Boxed or Special Limited Edition Package. Winning 5 out of 7 Grammy Awards, it was the most nominations that the band had garnered in their 28-year career. Kiedis attributed the album's success to less abrasive dynamics within the band, saying that the band's "chemistry, when it comes to writing, is better than ever. There was always a struggle to dominate lyrically. But we are now confident enough in who we are, so everybody feels more comfortable contributing more and more valuable, quality stuff". The album has sold more than eight million copies worldwide to date.
Ad blocker interference detected!
Wikia is a free-to-use site that makes money from advertising. We have a modified experience for viewers using ad blockers

Wikia is not accessible if you've made further modifications. Remove the custom ad blocker rule(s) and the page will load as expected.