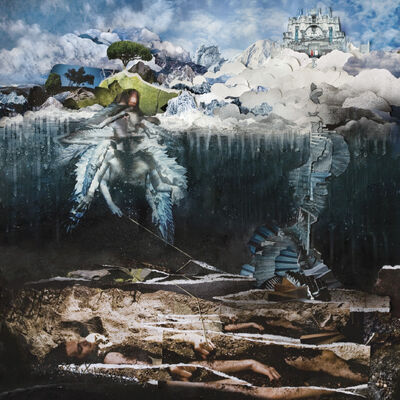 The Empyrean is the tenth solo album by John Frusciante, released worldwide on January 20, 2009 through Record Collection. Frusciante does not plan on a following tour, as he instead wants to focus on writing and recording. The Empyrean peaked at number 151 on the US Billboard 200 as well as number seven on the Top Heatseekers.[8] On release it made number 105 on the UK Albums Chart.
The word empyrean refers to the highest point in heaven. Dante, Milton and Keats used the word in their works.[9]
Frusciante asserts that the record "was recorded on and off between December 2006 and March 2008," and is a concept album that tells "a single story both musically and lyrically."[10] The Empyrean contains a version of Tim Buckley's "Song to the Siren", from his 1970 album Starsailor. The record also features an array of collaborators and guest musicians, including Frusciante's former band mateFlea, and friends Josh Klinghoffer and former The Smiths guitarist Johnny Marr. Due to an error at the duplication plant, the United States CD release date was delayed until January 27.[11] On March 23, 2010, a new bonus track, Here, Air, was added to the album, freely available at John's website.
At Metacritic, which assigns a weighted mean rating out of 100 to reviews from mainstream critics, the album received an averagescore of 69, based on 8 reviews, which indicates "generally favorable reviews."[12]
Ad blocker interference detected!
Wikia is a free-to-use site that makes money from advertising. We have a modified experience for viewers using ad blockers

Wikia is not accessible if you've made further modifications. Remove the custom ad blocker rule(s) and the page will load as expected.