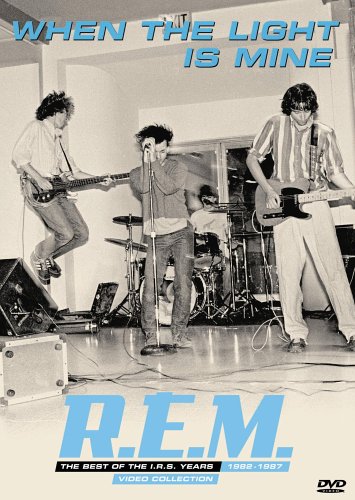 When the Light Is Mine: The Best of the I.R.S. Years 1982–1987 is a DVD featuring videos by the rock band R.E.M. during its tenure with I.R.S. Records from 1982 to 1987. It was released in the United States on September 12, 2006 to coincide with the release of And I Feel Fine: The Best of the I.R.S. Years 1982-1987, a compilation album featuring selections from the band's I.R.S. back catalogue.The DVD's title is a lyric line from one of the band's songs, "Feeling Gravitys Pull", off their 1985 album Fables of the Reconstruction. The DVD features the band's I.R.S. videos, plus some unreleased concert footage and some rare footage from their performances on such shows as The Tube.Extras on the DVD include acoustic performances of "Driver 8," "Wendell Gee," "Time After Time (AnnElise)" and "(Don't Go Back To) Rockville" from the band's 1983 and 1984 appearances on The Cutting Edge. Also included are excerpts from a series of video interviews designed to promote Lifes Rich Pageant.
Ad blocker interference detected!
Wikia is a free-to-use site that makes money from advertising. We have a modified experience for viewers using ad blockers

Wikia is not accessible if you've made further modifications. Remove the custom ad blocker rule(s) and the page will load as expected.